GET IN ON THIS ACTION!
Thursday, October 15 | 5:30pm - 7:30pm
Westin Times Square

Join your peers from the petroleum, petrochemical and maritime industries for the 58th Annual New York Harbor Fuel Supply & Distribution Club Gala. This year's event brings together a diverse group of professionals – from traders and shipping company owners to inspectors and purchasing managers – for an evening packed with activities focused on networking with your customers and business partners.
Enjoy all-in-good-fun casino games as well as plenty of good eats and drinks!
Complete the form and we'll notify you as soon as ticket sales open.

SPONSORSHIPS AVAILABLE
Sponsors of this event reap the most rewards. In just one evening you'll have the perfect opportunity to promote your brand, network with new contacts, solidify relationships and close new business.
Read the prospectus for the many ways you can showcase your brand to the hundreds of attendees from the NYH community. We can also create a custom package for you, just ask!
Contact David Coates for details at david.coates@ihsmarkit.com or
+1 713 305 0116.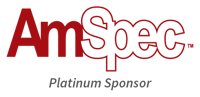 Tell a Friend About this Must-Attend Event!